旅發局說一聲「Hello! Hong Kong」,熱切歡迎全球旅客回歸。對於港人而言,我們眼中的「Hello! Hong Kong」未必是耀目吸晴景點,而是市井生活的日常魅力。
為了拍攝2023春夏開季的女裝造型故事,《優雅生活》走進了北角——15年前,《優雅生活》就在這裡的《信報》舊址創辦。在這個本地和移民族群、富裕和草根階層共處的舊城區,充滿了歷史氛圍和「人」的氣息,從幽靜的繼園臺走到熱鬧的新光戲院,再走到摩登化的舊建築群油街實現。北角的多元是香港文化的縮影,也是展現本季新裝的生活化場景。
Styling by Christopher Lai @laisinsang
Photography by 石寶鈞 @shekarino.rockyoubaby
Videography by Derek Yuen Ting Hong @dythpg
Hair by Ruth Lam @ruthzai2
Makeup by Stephanie Lee @stepsteplee
Model Anna So @ WE Management
Styling Assitant Bee
Sleeveless Denim Crop Top, Crop Tank Top W/ Chain Detail, Straight-Cut Pants with Button Details, Trench Coat and Pochette Cles XLl Monogram. All from Louis Vuitton.
Flannel-Printed Leather Shirt, Slim Fit Light Cotton Tank Top, Printed Leather Trousers and Canalazzo Ankle Boot. All from Bottega Veneta.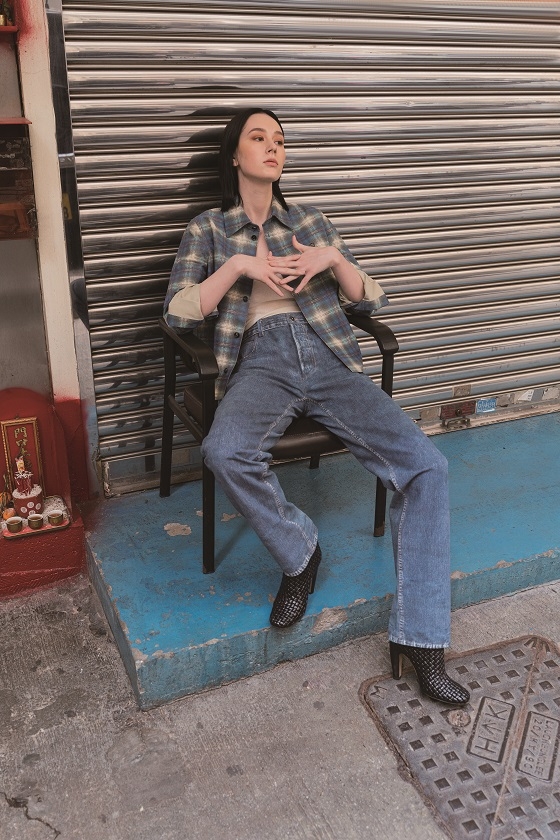 Ivory Wool Crêpe Jacket With Detachable Belt with G Buckle, Ivory Wool Crêpe Long Tailored Pants, High Heel Slingback Pump, Black Felt Hat, Earrings in Metal With Palladium Finish And Gucci Horsebit 1955 Small Shoulder Bag. All from Gucci
Three-Quarter Sleeve Pleated Blouse, Pleated Short Skirt and 30 Montaigne Avenue Bag. All from Dior.
Nylonette Coat with Intarsia Lace, Cotton Blend Cover Coat, Black Leather Mary-jane Pumps. All from Prada
Medaille Necklace, Ennoble Twill Dress, Galates Sandals And Arcon Bag. All from Hermès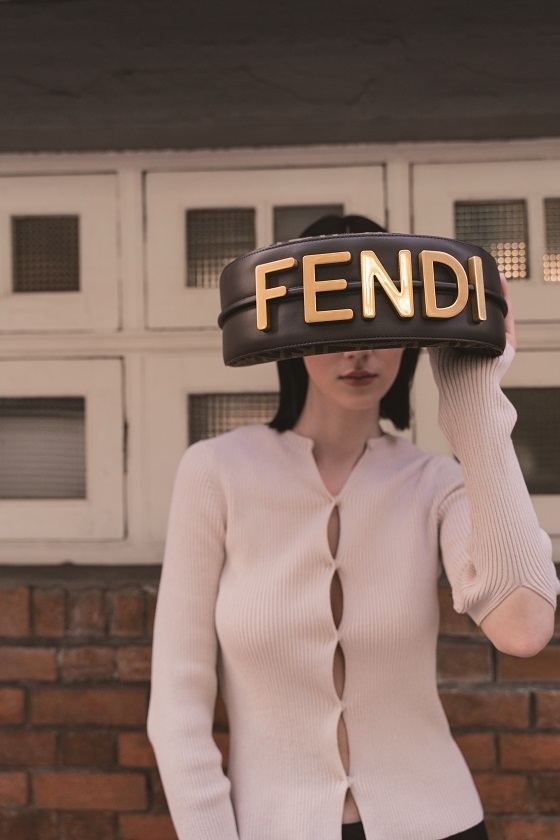 Beige Knit Top and FF Logo Fendigraphy Medium Bag, from Fendi
Akoni Virgo Sunglasses from Akoni; Radzimir Bralette Top, Radzimir Miniskirt, Single-Breasted Radzimir Coat, Open-Toed Nappa Leather Boots and Nappa Pocket Bag, all from Miu Miu.